Walter and I first met years ago when I was having dinner with the Lorenzi family from La Zerba. We were in a smart restaurant, minding our own business, when he approached our table and, politely but insistently, asked if we would mind if he offered us a couple of bottles of his wine with our dinner. He's not shy, our Walter, but it was all done with good grace mingled with a hint of frustration bordering on the desperate.
Five generations of Massas have laboured tirelessly to keep the Timorasso flame alight; it's not difficult to see the origins of Walter's frustration. Here on the steep hills just east of Tortona grow the last few hectares of Timorasso in the world. An ancient variety with tiny yields and immense concentration, it ought to be served by the glass in every restaurant with even the slightest aspirations to a decent wine list. But it isn't and Walter, no fool, knows why and why he must, literally, shove a glass in the hand of everyone he meets. The Timorasso 'Derthona' is initially shy in the glass but develops red apple, apricot and tangerine with time. Extended lees contact gives it a creamy mouthfeel often mistaken for oak (there is none) and the acidity will keep it developing in bottle for ages. Last year Walter opened a 1979 Timorasso and it was in rude health.
The Barbera 'Monleale' 2004 is beginning to show the stuffing which has made this so successful in competitions around the world. Barbera's sappy acidity is there but it's foiled by notes of black fruit, a pleasantly gamey touch, and a whiff of new oak. Last year I was struck by the complexity and balance of Walter's Croatina 'Pertichetta' (another local grape he champions) and so this, too, has found its way onto the list.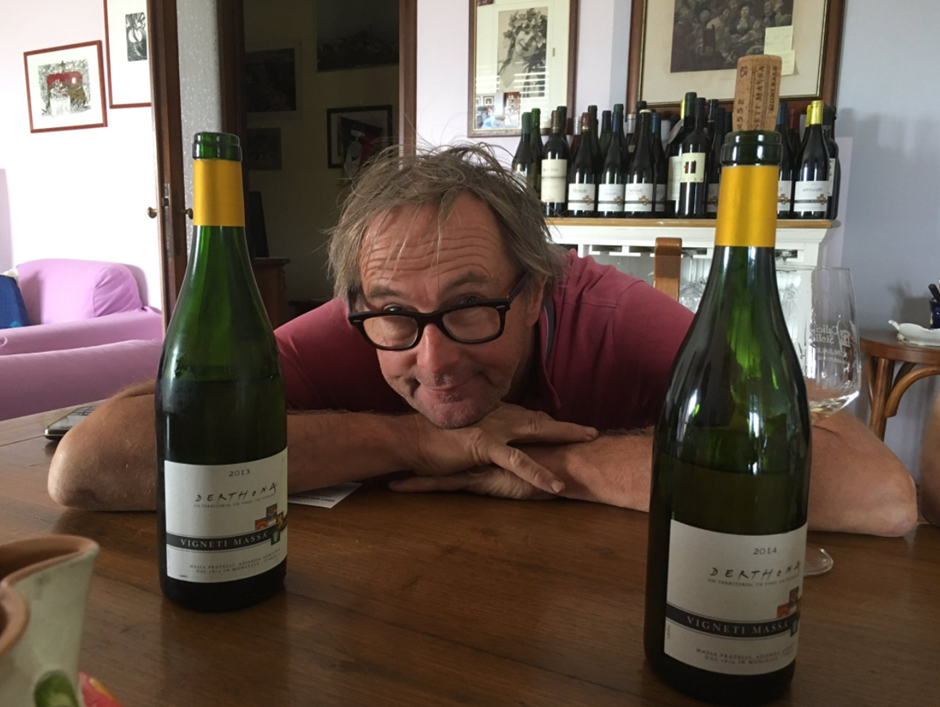 Massa's Timorasso At Osteria Francescana - July 2016